Giving your home's exterior some attention can make your house look brand new. And for most homeowners, tackling the project yourself can save some serious money.
Let's not forget that if you're planning on selling, working on your home's curb appeal is one of the best ways to attract potential buyers!
Front Yard Landscaping On A Budget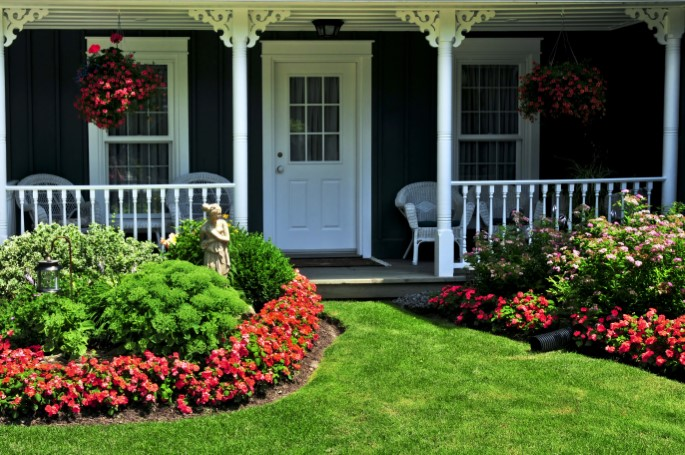 Landscaping your front yard doesn't have to cost an arm and a leg, but it will require little elbow grease. Restoring garden beds, adding window boxes, and pulling weeds are cheap options to boost your home's curb appeal.
A quick power wash, some potted plants, and outdoor lighting can make a significant impact when giving your home a fresh look.
Mailbox Landscaping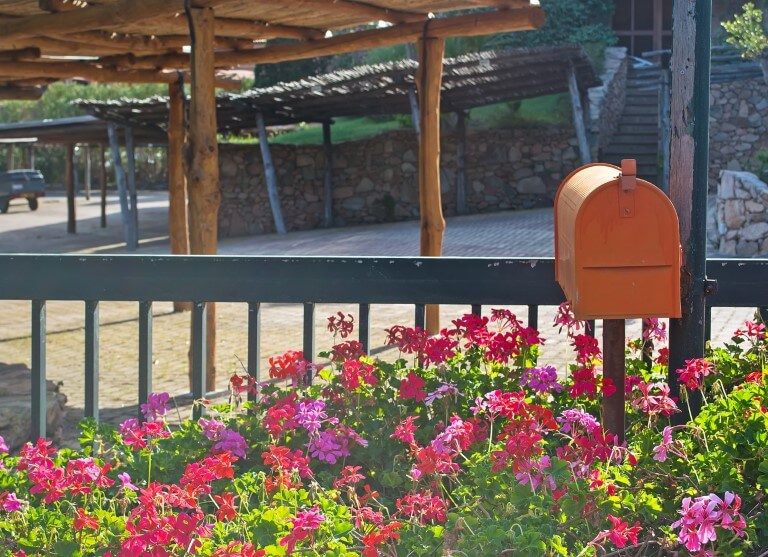 Whether people are walking or driving by, your mailbox is the part of your yard that sits closest to the road and sidewalk, easily drawing attention to it.
Mailbox landscaping is as simple as adding a small flower bed, planters, or new house numbers. A few simple projects can go a long way when adding curb appeal. One of the best things about mailbox landscaping is that it's a small area, which makes it a simple task to complete.
Spruce Up Your Front Porch
Your front porch is likely the center and a focal point of your home. Updating this entry area is a quick way to boost curb appeal.
A well-kept front porch makes for excellent first impressions. Not to mention, it greets your guests before you do!
A quick paint job, rocking chairs and throw pillows, and door mats are the perfect way to extend your home's style outside.
Update Your Front Door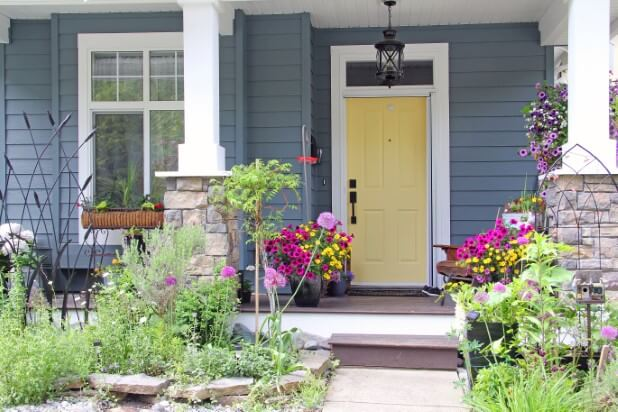 Your porch might be the center of your home, but your front door is likely the focal point of your porch. And if you don't have a front porch, more attention will be on the front door itself.
Painting your front door is an easy and inexpensive way to give your home's exterior a new look with minimal effort. Just make sure you have prepped the area correctly!
Adding new door hardware is a quick way to give your home a modern feel. Matching light fixtures and house numbers tie it together to give a clean look.
Front Porch Planters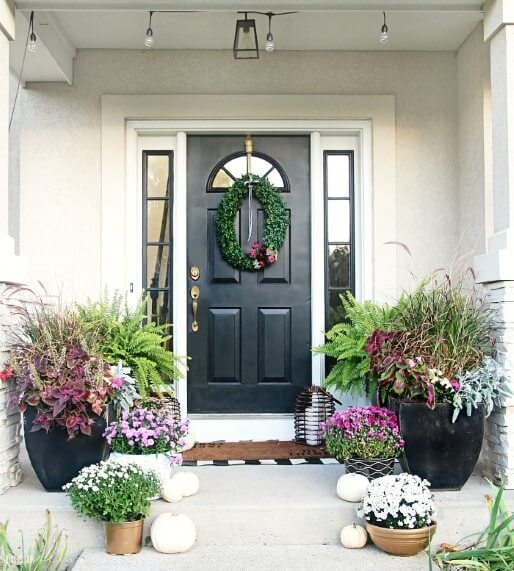 Porch planters can improve curb appeal on your porch and your front door. A planter on either side of the door can pull together the final look, especially with an updated front door.
If you have a large porch, options are endless. Planters on porch steps, hanging baskets, and window boxes are just a few options.
Tips For Flat Front Houses
When it comes to how to add curb appeal to a flat front house, it can be a little more challenging because of the architecture of the home.
Adding a front porch is a great way to give your home's exterior an entirely new look, but it can be very pricey.
The good news is that there are many other curb appeal ideas that don't require structural changes that can still give your home a complete makeover. Things like painting, adding window shutters, and updating the front door and garage door can go a long way when trying to improve curb appeal!
Conclusion
Curb appeal ideas can be as simple as adding a fresh coat of paint to a few flower boxes. Creating focal points around the front of your home and yard with outdoor furniture, garden beds, and a nice front door are some of the best things that you can do.
Although it can be time-consuming, adding curb appeal to your home can be a rewarding project. A few small projects can make a huge impact when updating your home's exterior.
And whether you're moving or not, it is also one of the best ways to attract potential buyers!